I created my first successful product in just 10 days. I realized the creation process is as valuable as the product itself and I want to share it. Welcome to the Making-of The Mini-Guide for Writing a Super Complete Post in 20 Minutes.
This post is part of the new series on my blog, the Making-of The Mini-Guide! (All the chapters are here).
The Blank Page: What's the first thing to write when creating something.
Let's start from the very beginning. The Blank Page syndrome. This syndrome happens when you just can't start writing in the first page of your project. Whether it's a book or you simply can't take action on your new project, we have been here. I know I've been.
In my past projects, when I finally had everything set up to start writing and had the white page in front of me, a lot of questions came to my mind. Not existential questions but the type of questions you have no idea where to begin. Like what should I type first? Should I write the index, the introduction, the first chapter or my favorite chapter? Is it okay if I write the conclusion first, so I know where this book is heading? Or maybe I should research more because only when I read one more book I'll be sure what to write in the first page?
The real problem with the blank page is not a blank mind, is actually a mind full of ideas and not knowing what to write first!
The real solution here is not "just sit and write" or "lowering the quality bar". Because when you finish writing the first chapter, you'll have the same problem with the second chapter. You want to write the most complete book, the encyclopedia of your topic. And you have to market it, too. There's too much to do that you simply cannot finish anything.
What's the catch, then?
The first thing to write when creating something has nothing to do with that something. You have to step back of that something and appreciate the full picture first. At least, that's what I did this time.
Whenever I tried to write a new book in the past, I could write a few chapters and then leave it for good. Because I had the same questions at every chapter.
But this time, I wrote something else before jumping into writing the actual book. And even though this something was harder to write, it made the consequent process easier.
If you're having troubles to start writing a book or just starting a project, the problem is not a blank mind, the problem is not a blank page, the actual problem is that you want to write a book for the sake of writing a book and not because is something meaningful to your life.
When something is meaningful, you prepare yourself, you don't just do it.
What better example than cooking?
If you're hungry, you might prepare an instant soup, you just take the cup and prepare it and it's done.
But if you're cooking for a special occasion, you prepare yourself, you know what to do, when to do it, where to buy the ingredients, what plate you'll prepare, dessert and beverage, you plan everything and you know that this meal means something in your life and you're doing it because you want a certain type of result. You're not cooking for the sake of cooking or just because you're hungry, you want this to be special.
So, what do you do to make this project special? Do you need to research more? Do you need to find the right tools? Or the index of the book? Actually, none of that, yet.
You need to write why you're doing this and your goals. What do you expect to accomplish with this new project? What this project means to you?
The first page is not about the book, it's about the purpose of this book in your life and your readers' life.
This might be harder to write than deciding what the first chapter should be, but investing several time on this will help you to save a lot of more time producing the book.
There's two misleading factors about writing the reasons and the goals in the first page.
Thinking it's a waste of time.
Thinking it's an easy task.
If I can say something for certain, writing the reasons and the goals is not a waste of time. When you're honest with yourself and speak up the real reason why you want to start a project, it helps you a lot on vanishing the questions later. If I had a mistake about finishing projects before it was definitely because I didn't know why I wanted to create them in the first place. All I wanted was to write and publish. I wanted to write for the sake of writing. And that was hurting my spirit more than it should. I was also wasting my time because I didn't even finished those books. The real waste of time was never writing my reasons and goals before writing those chapters. 
If I can say something for certain, writing the reasons and the goals is not an easy task. You have to have a deep and honest conversation with yourself to actually find these answers. Maybe you'll think you have the answer because you've heard it from someone else, but if you wrote what you heard from others, you're only hurting yourself. You have to ask yourself what's the reason for this new project and what goal will achieve in your life before jumping into anything else. And what's worst, you'll have to answer with nothing but the truth in your hands.
This first page will be harder to write because we're not used to be this honest with ourselves, we're not that connected with our innerself, we're not used to answer these kind of questions everyday.
So it will be hard, you'll notice that writing 3 reasons and 2 goals took you an entire day.
But don't give up, because those 5 sentences are truly the first things you need to write when creating something new.
This post is part of the new series on my blog, the Making-of The Mini-Guide where I share everything I know about writing books! (If you want to read all the past chapters go here).
The Mini-Guide for Writing a Super Complete Post in 20 Minutes was created under the Small Product Lab July 2015 hosted by Gumroad. I'm forever grateful with Gumroad and Small Product Lab for those 10 days.
If you want to read the next chapter of the Making-of The Mini-Guide when is ready, join here: http://kath.pw ❤
December accomplished milestones by itself (I didn't update the blog nor any social network because of the winter break I took), but December is special because is the end, so it'd be nice if I share the milestones of the year, too.
I always do the monthly report by myself, but for the annual report, I had help.
Remember when I told you that if you use WordPress for blogging, they'd make you a beautiful infographic every year of how your work move all the numbers around your blog? Well, mine just arrived!
They did it again! BUT this is the first time I'm actually publishing it for you. So, enjoy!
2015 in review thanks to WordPress ❤
The WordPress.com stats helper monkeys prepared a 2015 annual report for this blog.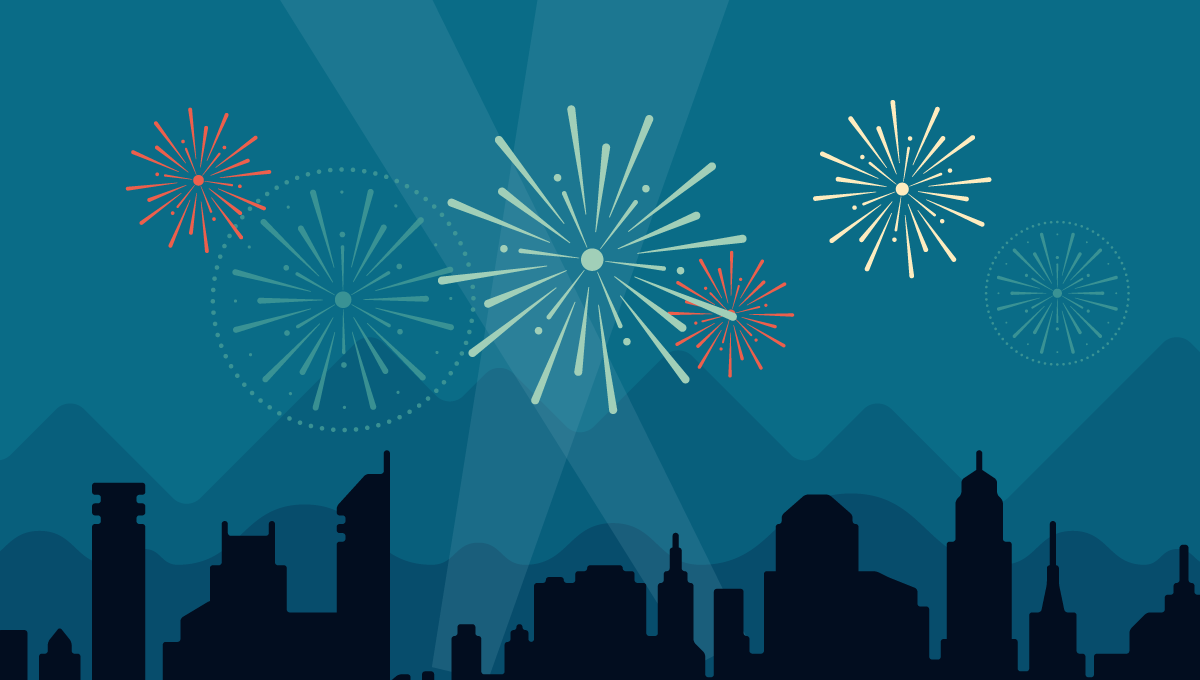 Here's an excerpt:
The concert hall at the Sydney Opera House holds 2,700 people. This blog was viewed about 33,000 times in 2015. If it were a concert at Sydney Opera House, it would take about 12 sold-out performances for that many people to see it.
Click here to see the complete report.
Some of my favorite stats from the annual repport
33,000 visits are not bad at all for a personal blog like this one!
+400 photos uploaded to my blog
+80 new published posts
I love blogging on Wednesdays (19 posts on a Wednesday)!
My 5 most popular posts are written in Spanish.
My top 5 referring sites are social networks, including Google Plus!
All of you came from 112 COUNTRIES! This is by far my favorite stat this year! ❤ (2013 were 87, 2014 were 101 and 2015 were 112!).
This annual report has given me perspective and there's a lot of things I want to try this 2016. But I'll focus on 2. I want to try a full year only blogging in English and see what happens. Since I started last year, I'm starting to know you. But I can do a better job. That's why I will focus on you this 2016. I hid all my Spanish posts to welcome all my English speaking friends.
Don't worry about my Spanish speaking friends, they're cool and I'll keep in touch with them only through email all 2016.
As I want to be friends with you, I knew I couldn't do what I did before, like only publish when a full post is ready. So, I'm publishing every Monday at 3pm.
I can't expect to make new friends if I don't commit to be around all year. That's only fair. That's why I'm publishing on a weekly basis. If you can't make it to our weekly date and come here, let me write you an email every once in a while, you only have to join for my email updates here: http://kath.pw
Milestones that made me happy this December
I took a little winter break from publishing. I only did it because of 2 things:
I've been working the entire year, since January, non-stop.
By November, I'd accomplished all the goals I wanted to accomplish on 2015.
Plus, I've never took a winter break since I started blogging. And worse, I published like crazy on Decembers because it was the only month I had the time to do it.
So by the time January came, I was tired. That was crazy. So, this time I rewarded myself with a little winter break and a little trip to Guatemala.
I thought on doing this trip by myself, like I always do, but at the last minute, I told my friends about it and they were more than happy to do it. It was the best choice!
Can't wait to tell you all about it but let's focus on the milestones this time, mmmk?
+800 photos at Instagram
The only social network I couldn't resist to publish something on was Instagram! I'm in love with Instagram, I can't help it! I try to publish a photo every day over there.
If you want us to be closer friends, you might want to see my everyday life over there: https://www.instagram.com/queith/
30 amazing products on Product Hunt
It's no surprise I ended up joining Product Hunt because my book was shared there. But, if someone thought The Mini-Guide for Writing a Super Complete Post in 20 Minutes needed to be there, there's a high possibility to be full of valuable resources and I wanted to see them by myself.
Until now, I've found 30 products that are amazing enough to upvoting them myself! I have no doubt I'll found more on 2016!
Are you on Product Hunt? Let's hunt together! https://www.producthunt.com/@queith
20 posts on Fizzle forums
I'm starting to talk a little bit more on Fizzle! Fizzle is the synonim for honest online business training and it has the roadmap + courses and a forum where other business owners chat all the time.
I know I need to improve my social skills but at least I'm making progress! I've talked 20 times over there!
Fizzle works as a big mastermind group, as well, if you don't know where to start your business or have doubts about how to make it grow, try Fizzle here: http://fizzle.co (it's free the first month). ❤
10 answers on Quora
I'm seriously making progress in my social skills. I learned to love Quora, it was a difficult network at first but after a few customizations, it started to be useful.
I've been learning a lot from other people's doubts, questions and answers. And sometimes, a question I answered to myself in the past comes to me as a Ask-To-Answer request.
So far, I've answered 10 questions here: https://www.quora.com/profile/Katherine-Alexandra-Montero
And, this is it for 2015!
See you next monday, here! I'll publish the next chapter of the Making of The Mini-Guide, a blog series where I'll share everything I know about writing books. ❤
If you can't make it next Monday, join here for email updates from me: http://kath.pw